Outdoor activities means nature, fun, adrenaline, but not only. For Mmove experience in the mountains means SAFETY above all. For this reason, it goes through strict procedures to check gear and with our information disclaimers we constantly do the best to guide you towards giving you the best choices in the experiences offered by Mmove.
The project "Safety first", in collaboration with our technical partner Climbing Technology , represents the maximum expression of safety.
In fact all of our technical equipment which is made available by Mmove is managed "virtually" monitoring with a specific management system, hour after hour all the activities that use them. This allows us to offer the maximum level of control on the equipment's safety level following current legislations.
Do you want to know if your harness and kit is "safe"?
We know, and the answer is yes!
You too can contribute to your own safety:
"Think Safe Be Safe"

Before choosing your activity or renting the technical equipment carefully read our disclaimers.
Please always pay attention respecting every indication our Mountain Guides give you.
Check that the logo "Safety First" is present on all the gear you will be using.
Carefully wear the gear and make sure our Mountain Guides check you are wearing it correctly.
Enjoy the adventure responsibly.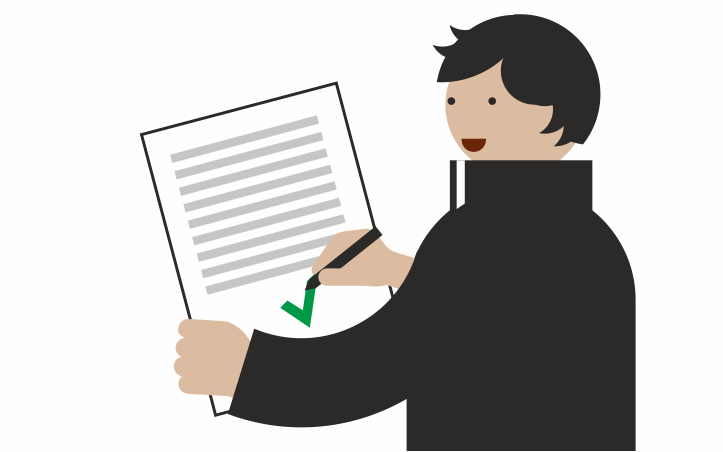 1. The client downloads the disclaimer and confirms to have taken vision of the informative document.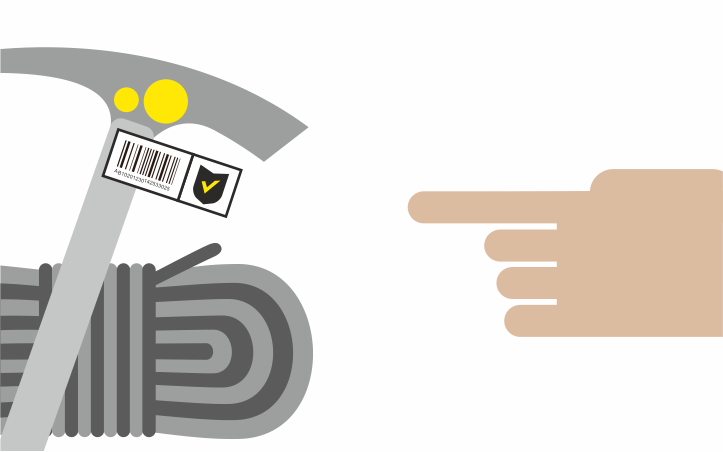 2. On the gear you will find a bar code which certifies it as SAFETY FIRST.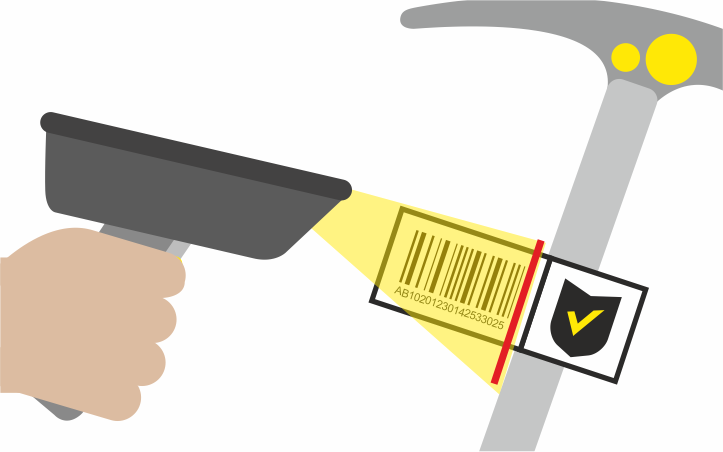 3. The Client asks for the equipment.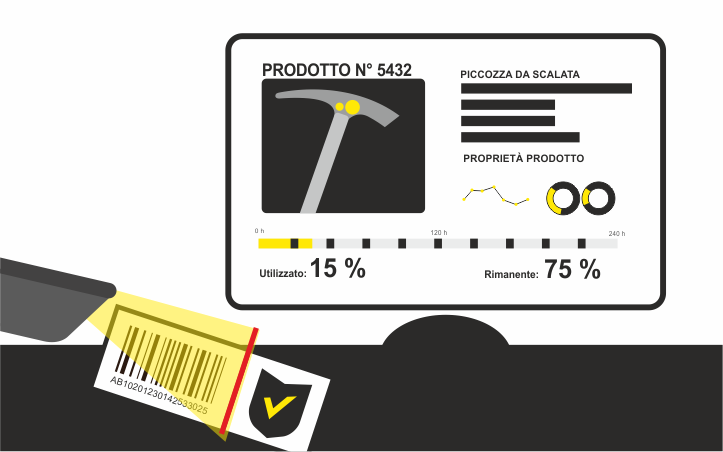 4. When receiving the gear the booking and rental office reads the bar code and registers its use in the data base.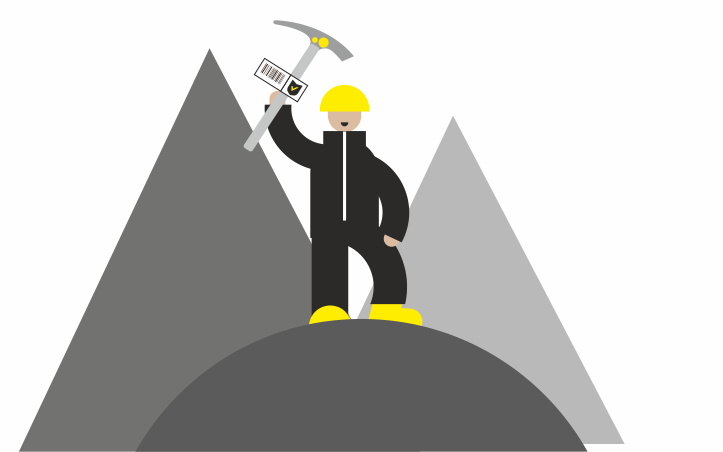 5. The data base safety first traces the type and duration of utilization, to monitor the gear's conditions.
6. The gear is outbound and used and is totally reliable.
7. The gear is handed back to the booking and rental office.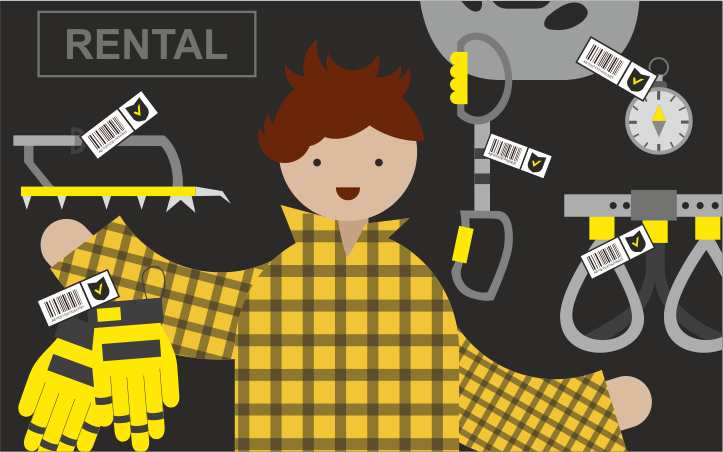 8. An extra scan of the bar code registers the amount of time the gear was used.