Trekking through the trenches of Monte Corno
Following the Captains' tracks
39 €
Duration: 4 hrs - half day
Participants:
max. 14 persons
Difficulty:
Dates:
Every days on request
Request more info
Trekking through the trenches of Monte Corno
Following the Captains' tracks
5.5 kms – 3 hrs – vertical height gain ↑450 m ↓450 m
Come with us along the trails of history! From Nago, picturesque village over Lake Garda, climbing up the slopes of Monte Corno, we will enjoy a truly striking view! Immersed in the greenery of a holly oak forest, together we will walk along the defensive system of the Austro-Hungarian army, perfectly restored! Not only...geology: along the path we will find the 'marmitte dei giganti' (rocky formations of glacial origin)!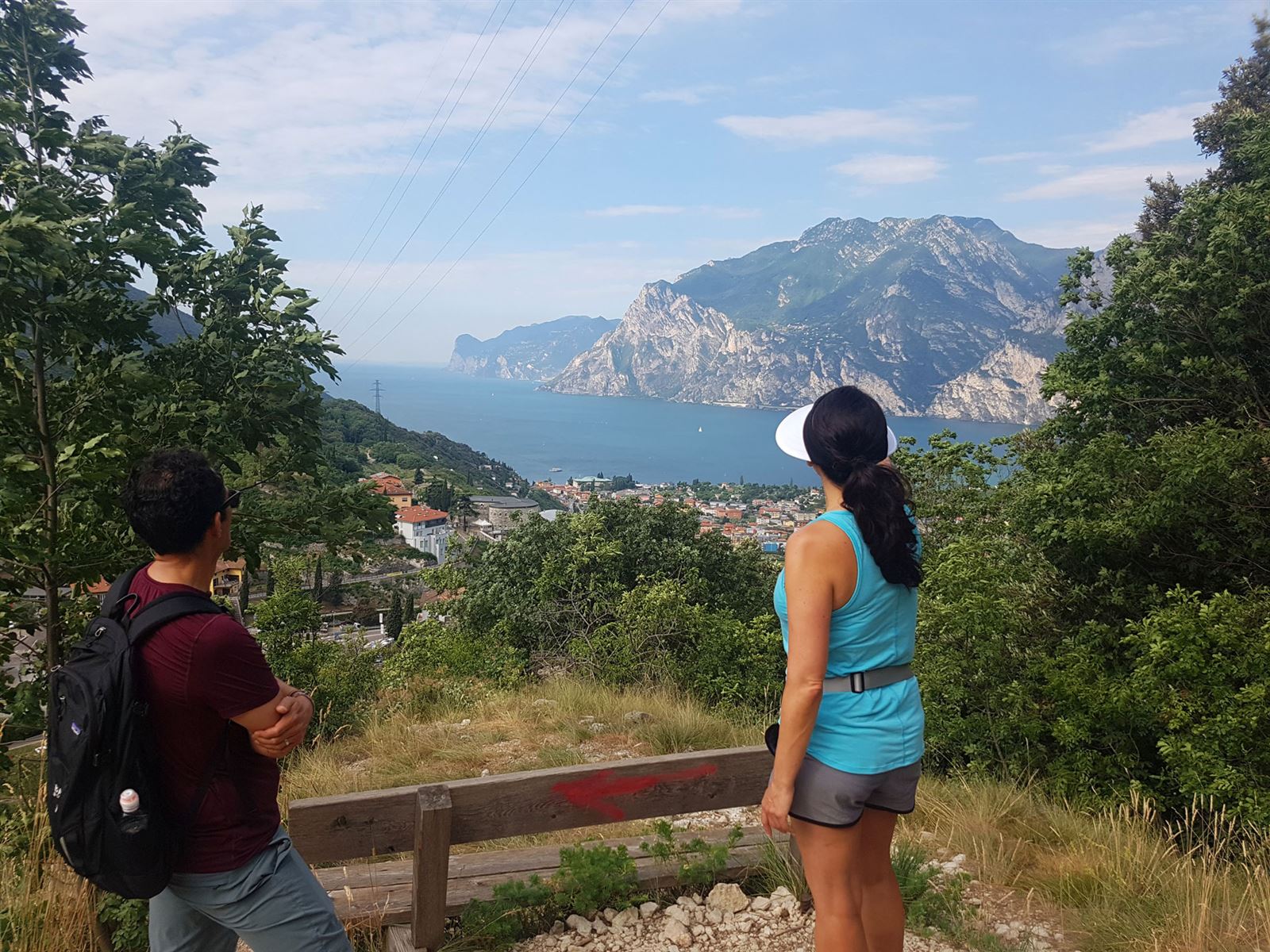 39 €
Duration: 4 hrs - half day
Participants:
max. 14 persons
Difficulty:
Dates:
Every days on request
scarica il PDF
Experience nature
ACTIVITIES IN DETAILS
Whether you prefer water or rock, we have the perfect adventure for you.