Walk and Taste
Just beside Lake Garda: wine, oil and more.
55 €
Duration: About 3 hours
Participants:
max. 24 participants
Difficulty:
n.d.
Dates:
every Tuesday
Request more info
Walk and Taste
Just beside Lake Garda: wine, oil and more.
Discover the specialities of the Garda Trentino area: wine and oil. An expert guide of the area will accompany you on this guided tour amongst olive groves and vineyards, explaining the whole process from buds to fruit till the transformation of the product. We shall also visit the historic Armanini trout farm where the waters of the river Sarca bring to life excellent fish products which we can see and taste.
The departure point is Agrutur Madonna delle Vittorie where wine and oil tasting await our return whether you are sporty or a family we are sure you will spend an enjoyable afternoon with us combining tradition and nature.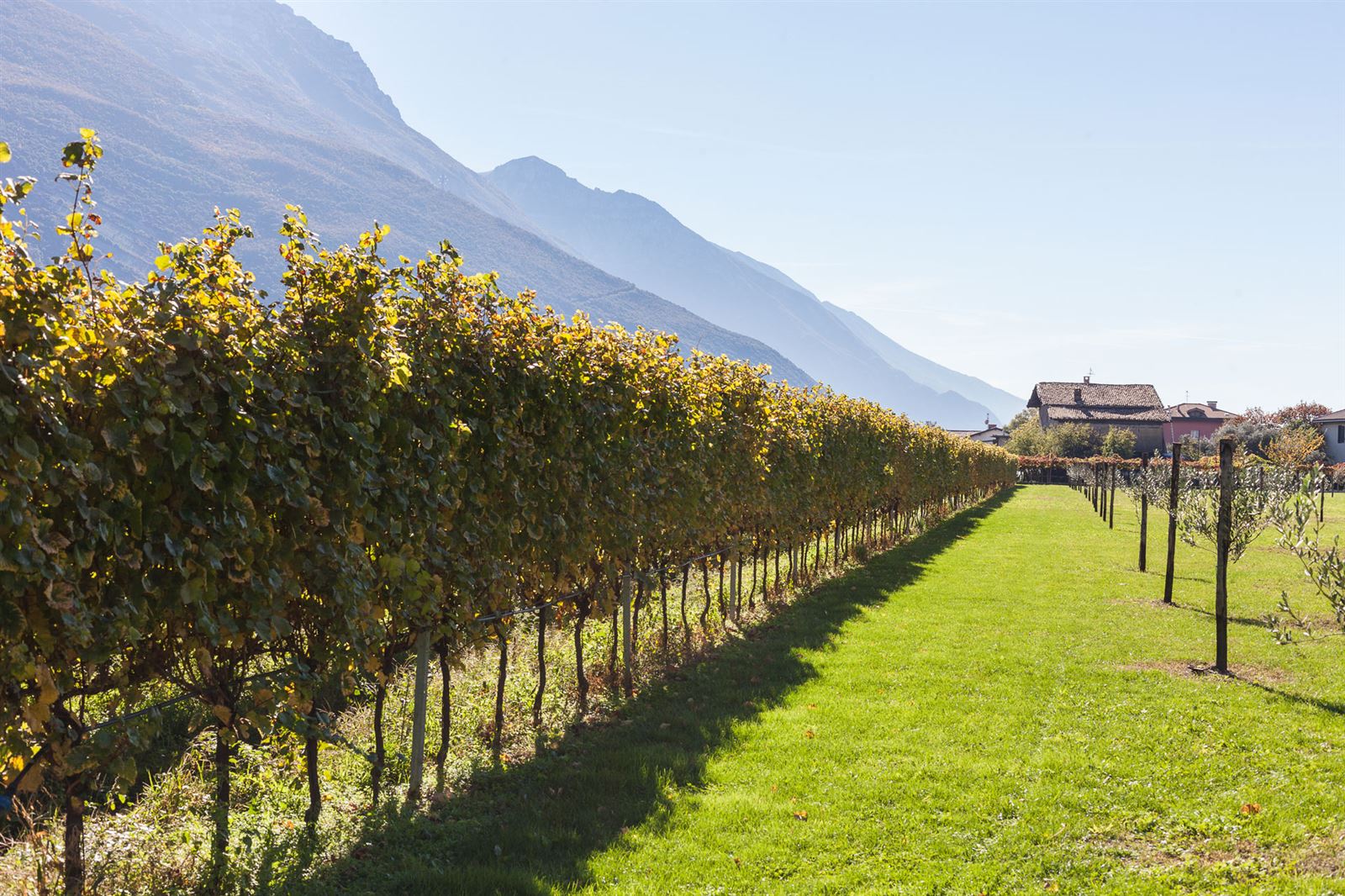 55 €
Duration: About 3 hours
Participants:
max. 24 participants
Difficulty:
n.d.
Dates:
every Tuesday
Where:
Arco
Requirements:
None
What to bring:
Backpack with spare clothing, bottle of 1 liter of water, snacks, hat, glasses and sunscreen.
Services included:
xpert guide of the area, Visit and tasting of Agritour Madonna delle Vittorie products, Visit and tasting of Armanini trout farming products, RC insurance, face mask (covid-19)
Meeting Point:
ARCO - Agritur Madonna delle Vittorie - via linfano n°81 - at 3.00pm | GPS 45.880436, 10.874820
The tour starts sharply at the times indicated on the website and on the voucher.
We recommend yoube at the requested meeting point at least 15 minutes before the indicated time.
Safety First - Disclaimer !!! IMPORTANT !!!
We remind you to read and let others read if you also book the general and specific disclaimer of trekking's for other people, you can also find it here
COVID-19 management
All clients must fill in the Covid 19 questionnaire (an email with link will be sent to you when you register) the day before or on the same day of the activity.
All participants will have their body temperature measured, if this will be over 37,5° the client will not be allowed to take part in the activity.
All participants should carry with them a face mask to be used when it is not possible to guarantee the maximum distance of 2 m (for eg. When being transported to the activity, during briefing and debriefing…)
If the transport service offered is used, any backpacks, bags, towels, costumes etc will be placed in the special single use bag which will be handed to you by the guide when you set off.
Disinfectant gel is available for you, and it is obligatory to use it: when you get on the van, before getting dressed, at the end of the activity and every time we consider it necessary.
Keep interpersonal distance between 4-5 metres, with strong wind the distance must be increased to 10m and if this is not possible you have to wear your mask.
During the breaks when we eat and drink we need to keep the distancing active, and in no way you should exchange food and drinks.

Any client booking the tour must:
Fill in the Covid19 questionnaire before starting
Have a mask to wear when it is not possible to respect the established distance
Respect the hygiene standards washing your hands often.
Keep safety distance where possible.
Respect the Mountain Guide's recommendations.
scarica il PDF
Experience nature
ACTIVITIES IN DETAILS
Whether you prefer water or rock, we have the perfect adventure for you.